There is a narrow corridor that leads from the bootroom at the Academy of Light, Sunderland's training centre, outside to the immaculately manicured pitches that hide up a path and around a corner.
Just like the boots that still hang on the hooks, the carpet has to be cleaned, and, like the boots, it has to be cleaned by the youngsters who fill a building with hope.
They still have chores at Sunderland, there is still a tatty old brush to sweep the floor and clean the changing rooms, and it is that battered old brush that has to sweep any bits of grass and mud that fall on the carpet as players, with boots in hand, walk back into the Academy of Light, along that small corridor where an A4 sign reads, 'Total Professionalism.'
Eleven years ago, it was Jordan Henderson's turn to clean the mess that eager young footballers had left behind them. 
Kevin Ball couldn't quite grasp what he had found when he went to inspect if the then 16-year-old had done his job properly.
"It was unbelievable," says Ball. "He had gone and got the hoover off the cleaners. He was thinking one step ahead. For me, his organisational skills were always brilliant. You knew there was something different about him.
"I remember he came up to me on set plays, he was about 17, and said, 'Can we try this?' I said, 'Where did you get it from?' He goes, 'I was watching a game last night on the tv.' I said, 'Okay, have a go', and I allowed him to take that part of the session, and it worked."
Ball is the senior professional development coach at Sunderland. He retains the handshake of a man trying to dislocate your arm from its socket. He was hard as a player – he captained Sunderland for much of a decade – and he has carried that into the corridors of an academy that has Category One status.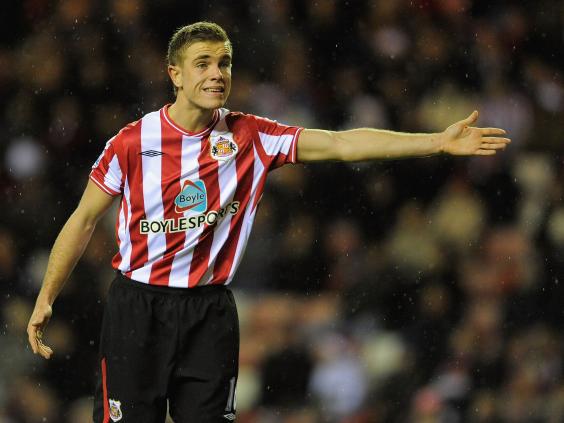 Jordan Henderson during his Sunderland days (Getty)
They do not shout about it, but Sunderland have given England their captain, and perhaps their next goalkeeper, in Jordan Pickford. 
"I love watching the kids come in and you see their dreams and aspirations, sometimes you see the parents carrying the bag and I look at them and think, 'Give them the bag themselves,' he says.
"I understand life has moved on but the hunger for wanting to be a player and the desire has got to evolve from inside. Both Hendo and Pickers had that.
"You see them from when they're very young. If it goes right, happy days, and it's fabulous when you see them break through, absolutely magnificent."
It is going right for Sunderland's Jordans.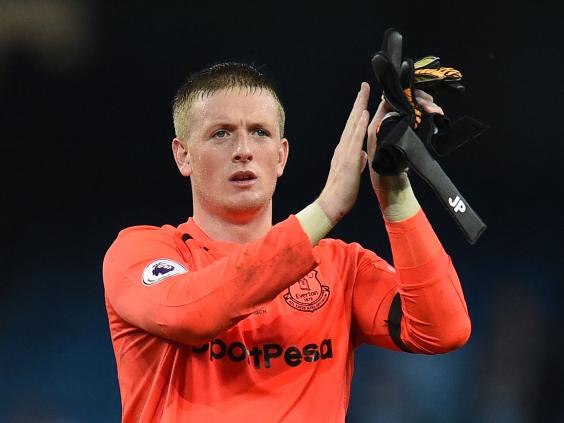 Jordan Pickford is another Academy of Light product (Getty)
"Pickers kept forgetting his jobs – cleaning the boots, cleaning the changing room – for weeks and he weren't doing them right," adds Ball. "I'd say, 'Jordan, it's part of your discipline. Keep doing it wrong and you'll keep doing them.'  He did learn.
"From way off he was always, 'I want to be number one'. He wanted you to challenge him on everything. We used to play out from the back and Jordan would start pinging it to the right winger and the centre forward, I'd go 'Jordan, you know the philosophy, we want to play from the back'.
"His reply was, 'Yeah I know, but I'm better than them'. You have to nurture that confidence. In one session I got the two keepers to swap with the centre backs and they went in goal. I wanted them to understand what it was like in that position. He was the best centre back on the pitch!
"If I look at Jordan Henderson, he knew at a very young age he wanted to be a footballer. At U15s I asked one of his coaches why he should go on, and he said his fundamental love for the game is immense. At the time he was physically smaller than everyone but he was technically good, he had a fantastic attitude, the overriding thing was we should wait for him.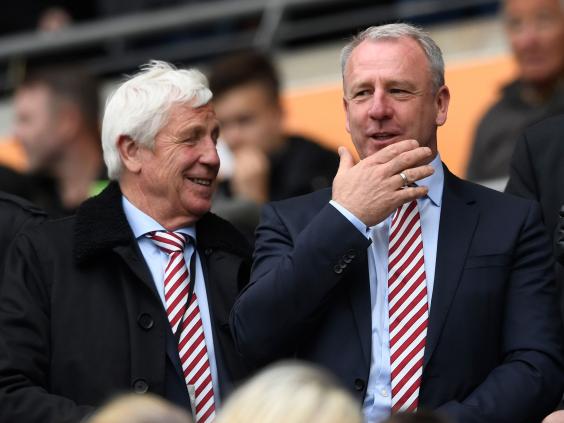 Kevin Ball (right) wants to ensure Sunderland's youngsters stay grounded (Getty)
"If he wasn't the best in quality in training he was always trying to be the best. He would work hard even if it wasn't going well in a session. He would challenge himself."
Henderson went for £20m to Liverpool. Pickford for £30m to Everton. George Honeyman and Lynden Gooch are both regulars in the current Sunderland first team. The system at the Academy of Light is working.
"The first time Hendo and Pickers came out together for England for the club as a whole, for the city and for our supporters was magnificent," adds Ball.
"Pickers is a cracking lad. He loves having people around him who he trusts. I'm very proud of him.
"I went to see Hendo recently and there he was, the current England captain, ripped jeans, a hoody, walking along the road, saying hello to people, and I smiled, because when he left the club I said, 'If you ever become a big time Charlie I'll come down there and kick you right up the arse!' He hasn't."
Reuse content